Visiting Tokyo Bay eSG Project proceeding
-Creating Japan's future from Tokyo Bay-
Tokyo's Bay Area, which is blessed with waterfront nature, not only boasts Japan's leading logistics terminal, it is also home to the Tokyo Waterfront City area which features diverse attractions including commercial, entertainment, and Tokyo 2020 Games related facilities.
Additionally, it has the potential of a vast parcel of new reclaimed land to measure about 1,000ha in the future.
Leveraging this high potential, we will prioritize the implementation of projects using this field as the stage. People will gather seeking features that can only be found here even in the digital area, and we will realize a sustainable city that has overcome the climate crisis.
By sharing the model of a city which achieves a balance between sustainability and the economy with society as a whole, and building it together, we will further enhance Tokyo's international presence and promote the image of a city of the future that the world should pursue.
More details: https://www.tokyobayesg.metro.tokyo.lg.jp/esgproject/rinen.html

We introduce such initiatives of the Tokyo Metropolitan Government through boat tours and visits to restaurants at sea.
30 at 9:00 AMMeet at Takeshiba area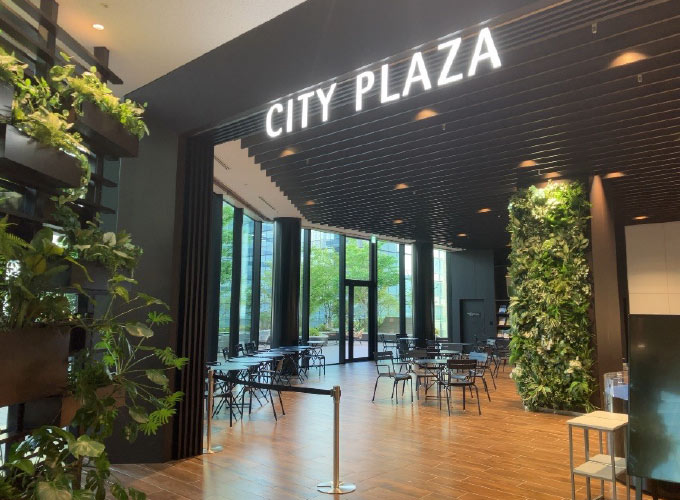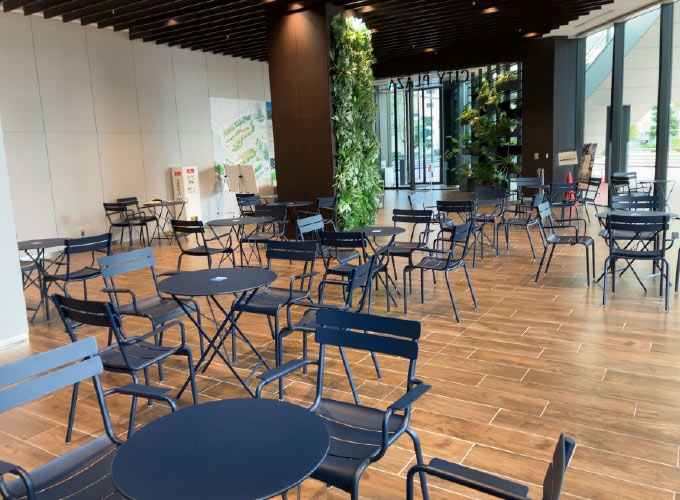 Tokyo Port City Takeshiba Office Tower, 3rd Floor, City Plaza
1-7-1 Kaigan, Minato-ku, Tokyo
Dinner at Bank30 around Takeshiba area
Have dinner at Bank30. Found in the waterfront commercial centre of Waters Takeshiba, Bank30 is a modern café by day and a sophisticated cocktail lounge by night. Step into the Art Deco-inspired interior and you'll be greeted by a captivating ambiance reminiscent of the Gatsby era. Luxurious velvet chairs and a lavish bar counter adorned with gilded accents add a touch of glamour to the space.
Meanwhile, the outdoor terrace provides a perfect setting to enjoy cool drinks during those balmy summer nights.
Technical Tour Time Schedule (subject to change)
Time
Group 1Group 2
12:00-12:30 (30 min)
at Takeshiba area
12:30-12:45 (15 min)
Tokyo Bay eSG Project Presentation
12:45-13:30 (45 min)

Introducing Initiative Companies


Tokyu Land Corporation (15 min)
Sumimoto Mitsui Construction (15 min)
Homura Heavy Industries (15 min)
13:30-14:00 (30 min)
Moving from Town Development City Plaza to WATERS Takeshiba
14:00-16:30 (2 hr 30 min)
Cruising on the Electric Boat "Samurai"
16:30-18:30 (2 hr)
Gather at BANK 30
18:30-19:00 (30 min)
End